Top 10 Most Romantic Movies of All Time
12271 views | 1 Recommendation | 0 comments
A Top 10 List for the most romantic movies to watch during Valentine's Day.

10. The Notebook


Nick Cassavetes's modern classic is a beautiful and heartbreaking romance drama. Ryan Gosling and Rachel McAdams star as Noah and Allie; a young couple whose story about how they meet and fall in love in the 1940s is narrated from the present day by an elderly patient. There are many obstacles that prevent the young couple from being together, but they eventually overcome them in the saddest but most beautiful way. Be prepared to sob a river.

9. Pretty Woman (1990)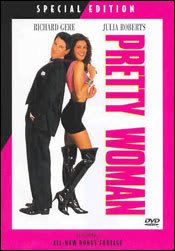 This romantic comedy about the prostitute and the rich man was the perfect modern day fairytale for the 1990s. Wealthy businessman Edward Lewis (Richard Gere) hires Vivian Ward (Julia Roberts) to be his escort to several business functions. During the course of the week, a relationship begins to form between them, and Edward ultimately turns Vivian from a down and out prostitute into a lady of high society. It's basically My Fair Lady again. Or Cinderella.

8. Titanic (1997)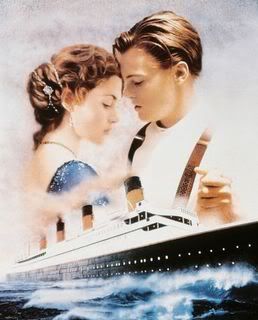 James Cameron's epic romantic weepy about the sinking of the Titanic, and a passionate love affair, became the highest grossing film of all time and sealed Leonardo DiCaprio's place in heartthrob history. It's the late 1990s and 101 year old Rose DeWitt (Kate Winslet) recounts how she was once a wealthy woman engaged to be married who fell in love with a poor street artist, Jack Dawson (DiCaprio), but lost him to the freezing cold waters when the Titanic was destroyed.

7. An Affair to Remember (1957)


Handsome playboy and painter Nicky Ferrante (Cary Grant) has a chance encounter with beautiful nightclub singer, Terry McKay (Deborah Kerr) on cruise from Europe to New York. Despite being engaged to other people, they have a brief romance, and decide to meet each other again at the top of the Empire State Building in six months time. However, Terry is injured in an accident on the day of the meeting, preventing her from making it. Nicky walks away believing that she is happily married and no longer loves him. Eventually, the truth comes to light.

6. Romeo + Juliet (1996)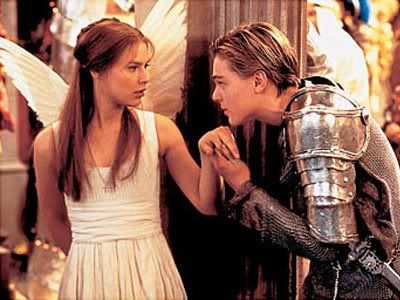 Baz Luhrmann made the Shakespeare classic accessible (and understandable) to a younger audience by putting a modern, hip, and sexy twist on it. Set in modern day Verona Beach, the Montagues and Capulets are two families at war with each other. Their children, Romeo (Leonardo DiCaprio) and Juliet (Claire Danes), meet and fall in love, but must conceal their relationship from everyone. A good movie choice for loved up teenagers.

5. When Harry Met Sally (1989)

A brilliant romantic comedy examining issues of male / female friendship. Harry (Billy Crystal) and Sally (Meg Ryan) are Chicago graduates who meet when Sally gives Harry a lift to New York. As the years go by, the pair continuously bump into each other, causing a close friendship to blossom between them. They're both happy with things as they are, but can a man and a woman ever just be friends without sex getting in the way?

4. Breakfast at Tiffany's (1961)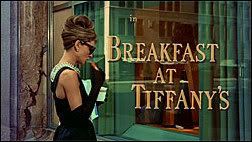 This flirty and fun movie, directed by Blake Edwards and loosely based on the novella by Truman Capote, is Audrey Hepburn's most complex performance. Paul Varjak (A-Team's George Peppard) is a struggling writer who moves into a New York apartment building, and is captivated by his quirky, free spirited neighbour Holly Golightly (Hepburn). Golightly's introvert/extrovert persona confuses and fascinates Paul; they ultimately fall for each other, but are confused and insecure about the other's feelings. It all works out in the end, though.

3. Eternal Sunshine of the Spotless Mind (2004)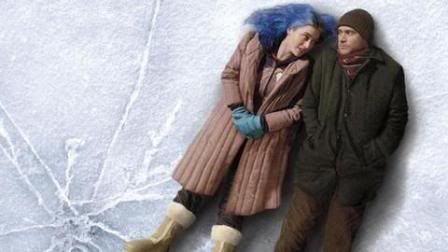 Starring Jim Carrey at his best and Kate Winslet at her kookiest, Eternal Sunshine is a refreshing take on a modern love story with a surreal twist. Written by Charlie Kaufman, and directed by Michel Gondry, the movie focuses on Joel Barish (Carrey) who is left broken hearted when he learns his ex girlfriend Clementine (Winslet) undertook a procedure to erase him and their love affair from her memory. In a fit of sadness and anger, Joel undertakes the same procedure, but as he watches his memories of Clementine fade away, he realises that he still loves her, and tries to hold onto his memories of her before she disappears forever.

2. Dirty Dancing (1987)

Guaranteed to be found in many women's DVD collections, Dirty Dancing was THE romantic movie of the 80′s. The sight of Patrick Swayze's chiselled self turning Frances (Baby) from a girl into a woman never fails to make a hot blooded lady swoon.
It's the summer of '63, and privileged daddy's girl, Frances 'Baby' Houseman fails for hunky dance instructer, Johnny (Swayze), at a holiday resort in the Catskill Mountains. As they rehearse passionate latin dances they find themselves falling in love. However, Baby's father doesn't approve, bans her from seeing him, and Johnny finds himself fired. But Johnny returns to perform the final dance of the season, plucking Baby from her family's table with the immortal line "Nobody puts Baby in a corner."
1. Ghost (1990)

Sam and Molly (Patrick Swayze and Demi Moore) are a young couple walking back to their apartment when Sam is attacked and murdered by a mugger. Trapped on Earth as a ghost, he learns that his murder was not an accident, and that Molly's life is in danger. In order to warn her, he starts communicating through the only person who can see him – psychic Oda Mae Brown (Whoopi Goldberg).


Crowd Power
First Flagged at 4:27 AM, Dec 15, 2012 by Anonymous (not verified)
Recommendations (1)