S squared: Stossel and Sowell
BigT
| October 31, 2007 at 02:00 pm
509 views | 0 Recommendations | 0 comments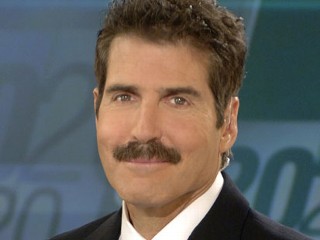 John Stossel's latest column is titled Utahns Can Vote for School Choice Tuesday
and delves into the issue of choice in public schools. No, not the kind
of choice that allows eleven-year-olds to secretly get contraceptives
in Portland, Maine but the kind of choice that really matters: the
choice of which school to go to.
This issue is vitally important to anyone who is subjected to public
schools. Our students are testing well behind other country's students
of the same age and thanks to this dynamic we are becoming less
competitive internationally. Speaking from personal experiences I can
tell you that the teachers I had in public schools weren't usually
good. They were fine women and men (mostly women) but it just seemed
like most of them just really didn't care so much about teaching. We
would waste time in class doing pointless activities and we would be
saddled with piles of busy work to take home.
The most plausible reason for why this teaching environment was
allowed to fester was because there was no threat to the teacher's job.
All of these teachers are in the same union getting paid not on how
well their students perform but on how many years they've logged
grading book reports. Reconnecting pay with performance for teachers
will put the impetus back where it belongs.
Schools are the same. No matter what they do they're going to get
their money. In fact, if they prove that they're falling behind they
probably will get more money! Allowing parents to choose which school
their kids go to there will be a heck of a lot more pressure put on the
schools to do better. The threat of losing all those students and all
that money will force schools to either shape up or go bankrupt.
Here's the main points of Stossel's most column:
They say they're all for improving education but not by
introducing choice. "When it comes to providing every Utah child with a
quality education, we believe, as do most Americans, that our greatest
hope for success is investing in research-proven reforms. These include
the things parents and teachers know will make a difference in the
classroom, such as smaller class sizes and investment in teacher
development programs. Focusing on this type of reform will bring far
greater success than diverting tax dollars to an alternative education
system."

Please. I've heard that song for years. Government schools in
America fail while spending on average more than $11,000 per student.
Utah spends $7,500. Think what an innovative education entrepreneur
would do with so much money. It's more than $150,000 per classroom!

The answer to mediocre public schooling isn't to give a government
monopoly more "teacher development programs." The answer is competition.

Bureaucrats and unions tremble at the thought. On my "20/20″ special on education,
one teacher had the nerve to sneer, "Competition is not for children!"
The opposite is true. Competition and choice mean parent power. It's
parents whom the education lobby really fears. The last thing it wants
is a system in which parents choose their children's schools. Parents
might not choose the union-dominated establishment schools. Better not
take that chance.
The sad fact is that no matter what we do the unions and the schools
are always going to oppose capitalism because it hurts their interests.
Why should they want to change rules that protects them no matter how
hard they try? Really, they don't have any reason to fight for change.
But we do and we must fight to bring back capitalism's sledgehammer that destroys everything that fails to produce.
Thomas Sowell, the devilishly good looking man in the picture, is the other capitalist I referred to in the title. He and Walter Williams
(another economist) are the reasons I got one of my degrees in
Economics. What attracted me to their way of thinking was how they
brought absolute reason to every topic they talk or write about. OK,
that's it for the ridiculous fawning on my part, now to the meat and
potatoes.
He has a column out today titled 'Driving While Black'.
As you may have surmised by looking at Mr. Sowell's picture he just
happens to be black and that is probably why he put fingers to keyboard
to write this column. Well, and that little fact about him getting a
paycheck probably had something to do about it.
The article is about how cops aren't racist SOBs. Mr. Sowell relates
how he has been pulled over numerous times and he never thought the
reason was because of his particular skin pigmentation. In fact, no one
in his family has been subjected to our racist men in blue's malicious
racial profiling. So what's up?
He answers this question by retelling a story another black man, a journalist told him.
Recently a well-known black journalist told me of a very
different experience. He happened to be riding along in a police car
driven by a white policeman. Ahead of them was a car driving at night
with no headlights on and, in the dark, it was impossible to see who
was driving it.

When the policeman pulled the car over, a black driver got out and,
when the policeman told him that he was driving without his lights on,
the driver said, "You only pulled me over because I am black!"

This was said even though he saw the black man who was with the policeman. The driver got a ticket.

Later, when the journalist asked the cop how often he got such
responses from black drivers, the reply was "About 80 percent of the
time."

When the same journalist asked the same question of black cops, the
answer was about 30 percent of the time — lower, but still an amazing
percentage under the circumstances.
Maybe there is a little paranoia going around in the black
community. There is this common perception that blacks are more likely
to get pulled over just because of their race and this perception is
being fueled by black leaders who are "supporting" the black race. This
perception has obviously permeated the black community and, even when a
cop is pulling over a man whose face he couldn't see was black, the
black person automatically thinks it's all about their race. It's
really too bad that racial tensions are being stoked to such an extreme
extent in this country that we have black men and women accusing
officers of racism even when there isn't any.
Mr. Sowell goes on to explain how a book, called Are Cops Racist?,
empirically looked at the data and found no statistical evidence of
racial profiling. Putting my own two cents in I would have to agree. I
live on a street with a bunch of cops. Never have I thought that any of
them would pull over someone just because they are a certain skin color.
The most important thing I've learned from capitalist thinkers like
Stossel and Sowell is to never trust conventional wisdom. There is
always a common sense reason things are the way they are. America's
public schools are failing because there is absolutely no competition
forcing the schools and teachers to improve their services. There isn't
an epidemic of blacks getting harassed by cops because cops are usually
moral people doing a very tough job that doesn't afford the cops enough
free time to harass law-abiding citizens. Use your common sense and you
to, someday, could be as logical as these two scions of capitalism. BigT